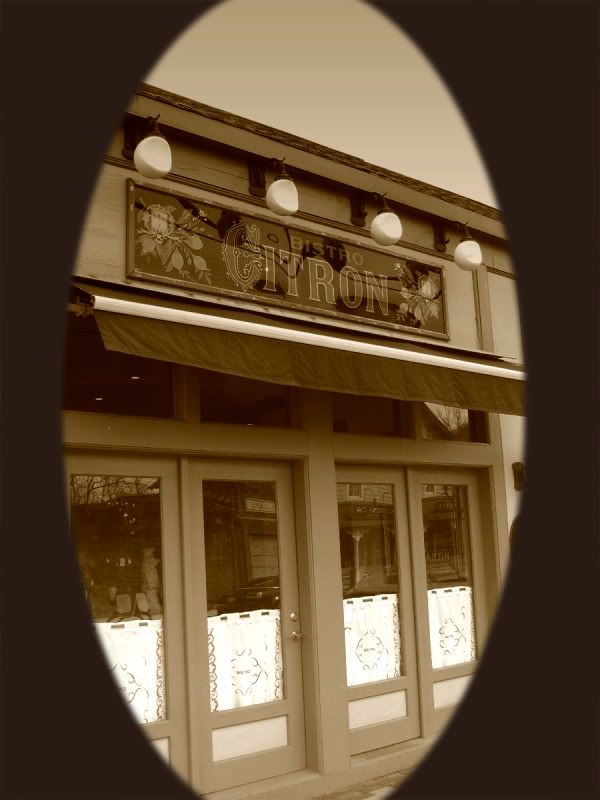 A lovely restaurant,
Bistro Citron
, in Roslyn, N.Y.
I thought it would look right in
sepia
because it has all the old-fashioned details. I added the oval frame using Adobe Photoshop's Quick Mask. This dark brown frame looked better than a white or a black one.
Thanks for joining us for
Sepia Scenes
today, Wednesday April 15 (income tax day in the U.S. - Yikes!). Feel free to post your
Sepia Scene
through today and all day tomorrow.
Please sign Mr. Linky and leave a comment.