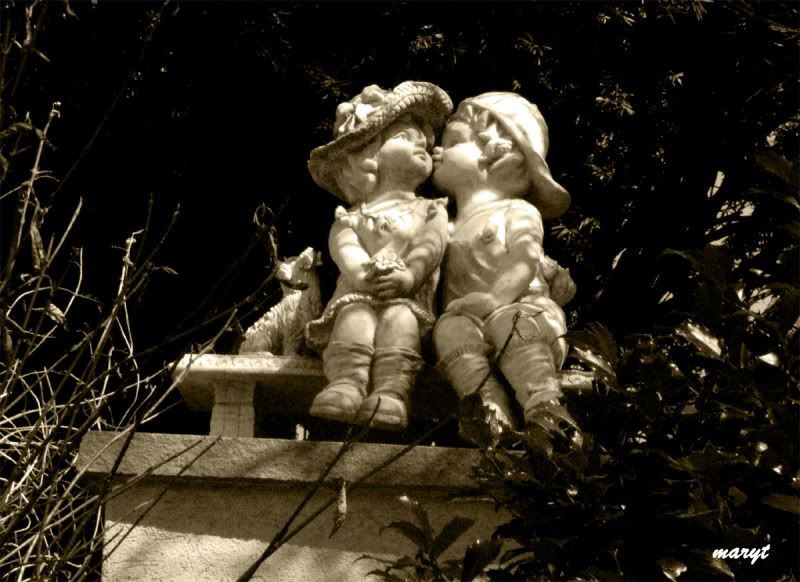 This little couple sits in somebody's front yard and is hidden by the winter branches and such. I caught a look when I was passing in the car and made Vinny (my husband) stop and go back so I could go back and take pictures.
I think they look wonderful in
sepia.
So post your
Sepia Scenes
and I'll come visit as many people as I can.
Please sign Mr. Linky and leave comments. I love comments.
This post will be up through today and all day Thursday!
Happy Passover
and
Happy Easter


to all my friends who are celebrating!