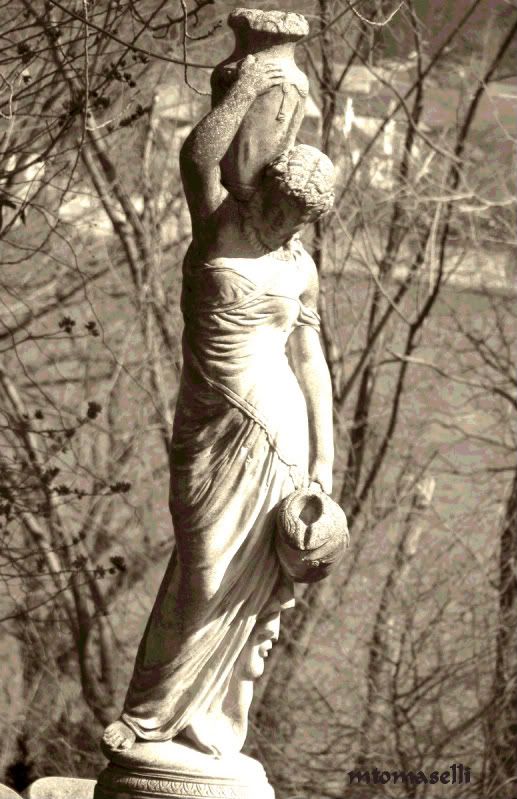 Welcome to
Sepia Scenes
for the first week of April.
I found this classical sculpture in someone's front yard and when I considered it for a
Sepia Scenes
post I thought I would add to my sepia tone a little posterization. This is posterized at the level of 10.
Posterization
of an image occurs when a region of an image with a continuous gradation of tone is replaced with several regions of fewer tones, resulting in an abrupt change from one tone to another. This creates an effect somewhat similar to that of a simple graphic
poster
.
Most photo editing software provides for posterization. Why don't you give it a try?
**I apologize for being late with Sepia Scenes. I'm still getting used to posting earlier than I usually do. This post is up now and will stay up through Thursday.
Please sign Mr. Linky and leave a comment and let me know what you think...