Welcome to
Sepia Scenes!
Glad to have you stop by and leave a comment!
I have a
sepia
Valentine for you today.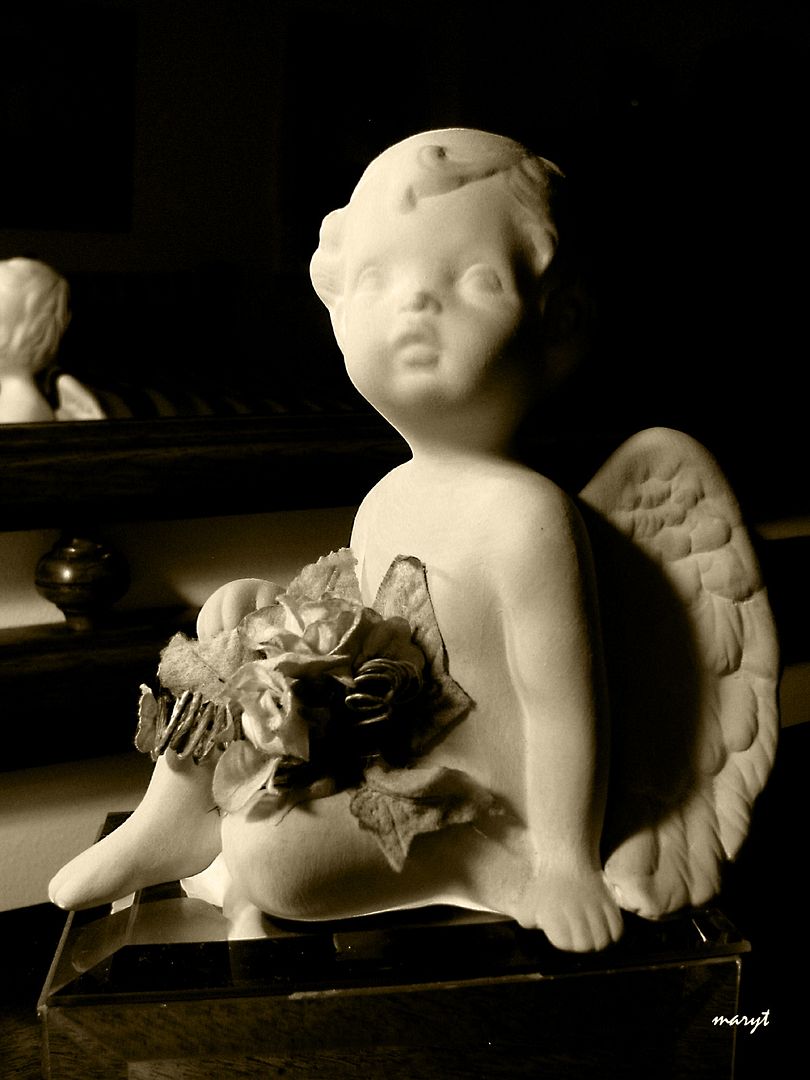 I know there's another
Sepia Scenes
post before February 14 but
I just wanted to offer you this photo!
If you would like me to send you a Valentine's postcard in sepia
send me your snail mail in e-mail. My e-mail address is at the bottom on the right.
I'll send it in an envelope and I'll leave it blank so you can send it to someone you love!


The quote by Elizabeth Barrett Browning says:

What I do and what I dream include thee, as the wine must taste of its own grapes.
The copyright says: Vintage putto (cherub) with rose in sepia. c Mary Tomaselli 2010