Welcome again to
Sepia Scenes
where we all have fun experimenting with
sepia
tones applied to our photographs.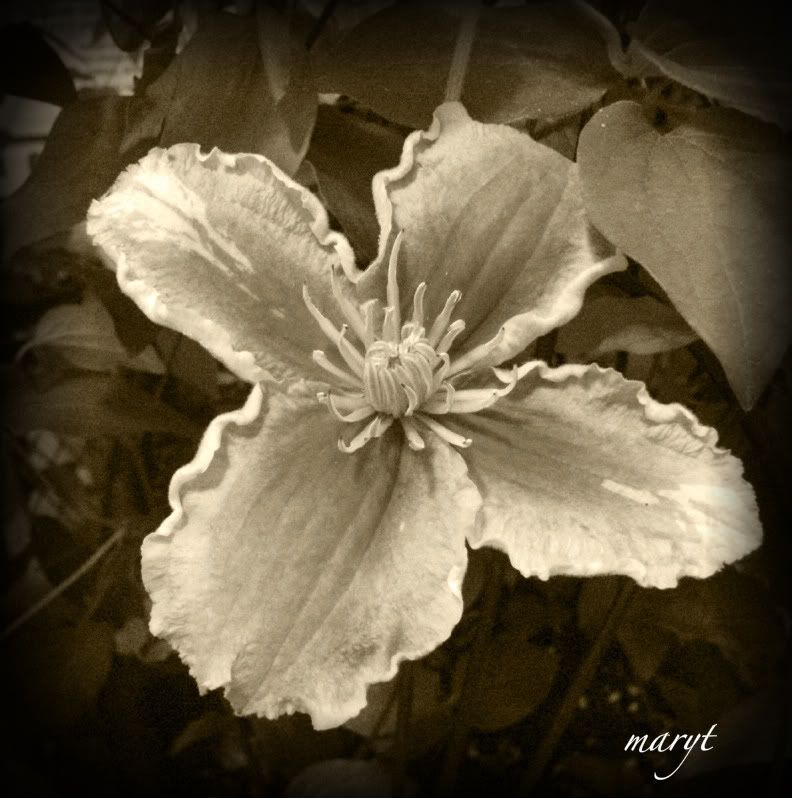 Today I thought I was going to color this flower (which I don't know the name of, help somebody!) but when I looked at it, really looked at it, I thought I'd leave it as is in the
sepia
color I applied.
It's hard to decide
what's the best thing to do with a particular photo
, don't you agree?
Don't forget to sign Mr. Linky and leave a comment.
Sepia Scenes
stays up all week so never feel you're too late to participate.