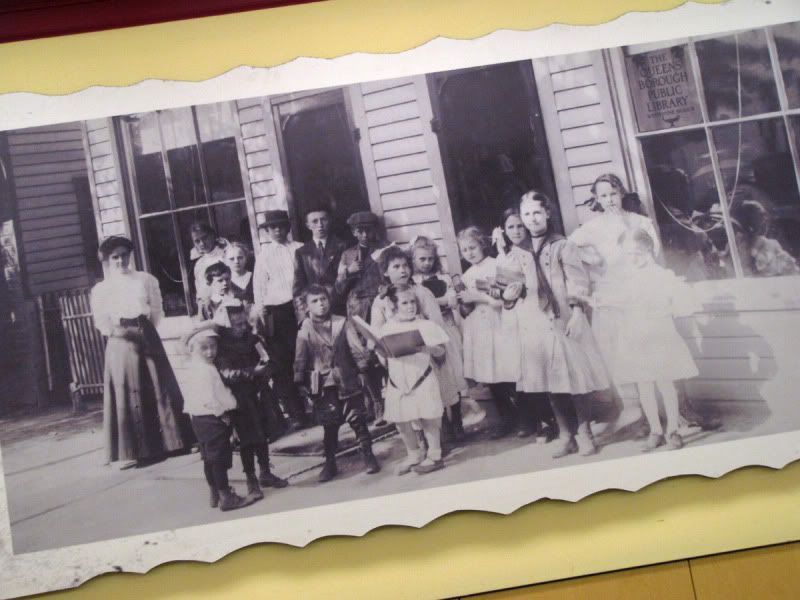 This photo print hangs along with others in my supermarket. It depicts the children and the librarian of the Queensborough Public Library, Whitestone Branch back in the 1900s.

Along with this sepia photo there are several others. The trolley at the final Whitestone stop. And the Whitestone Fire Hose Company. All the men but 4 or 5 have handlebar mustaches.

I thought you'd like seeing this photo that I look at every day and how the

sepia

has developed over time.


Please
sign Mr. Linky
and
leave a comment
if you like. Visit the other
Sepia Scenes
players too!