Welcome back to
Sepia Scenes!
Today I have something particularly interesting:
original sepia photographs
from early 20th century.
My dear friend, Senta, gave me the photographs below that I was able to scan (600 dpi) into my computer. They depict
Bad Bruckenau in Bavaria, Germany
* at the beginning of the 20th century.
The people are enjoying their afternoon tea or maybe coffee at one of the Jewish kosher hotels in the area. Senta's grandfather is the gentleman on the left with the cane.
The photos were taken by Josef Bott. The date on the front of the top two photos is 9 Sept 1913.
The photo above is the original. The photo below has been enhanced just a bit by increasing the saturation.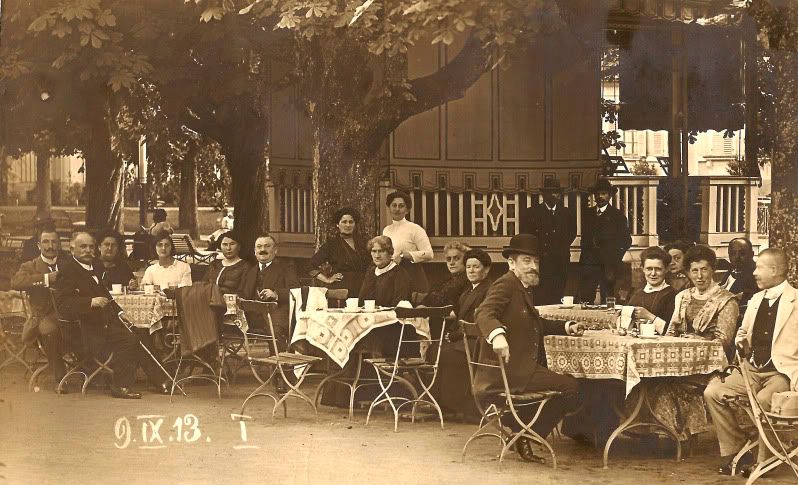 The photo below was taken at the front of the hotel (probably). The date which you can see on the upper right hand side is 7 Jul 1917.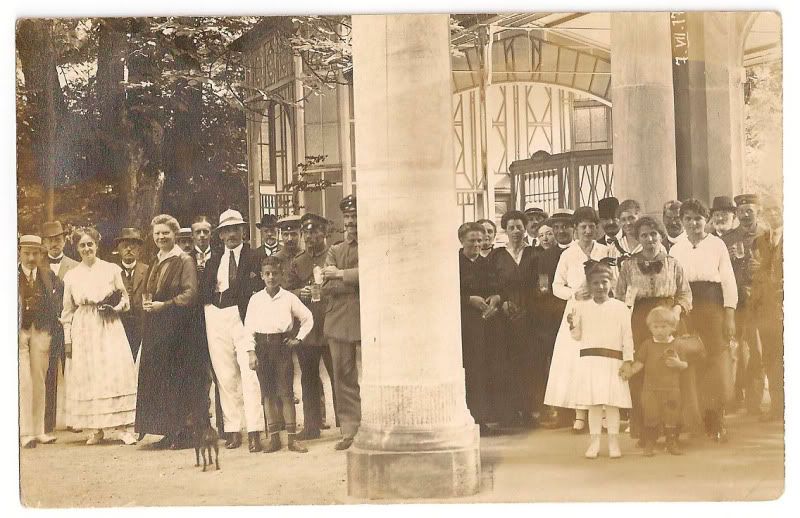 Senta's grandmother stands just to the right of the center column. I enhanced the photo by increasing the saturation. You can see it below.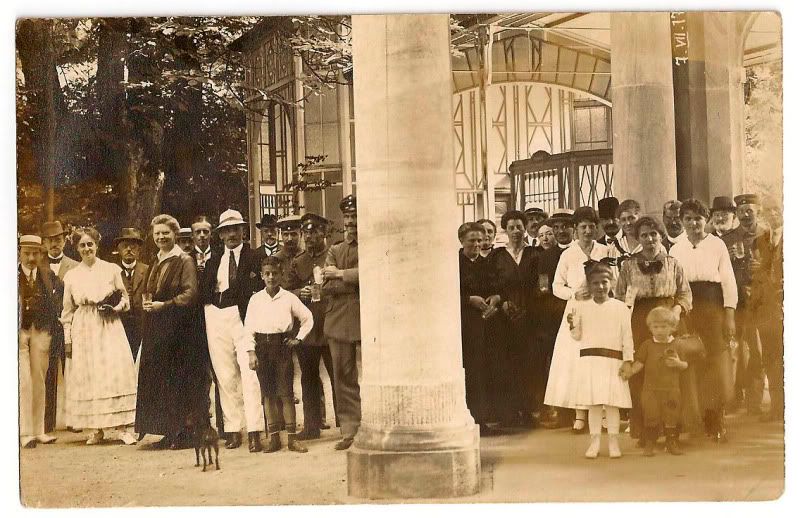 *Bad Brückenau
is a
spa
town in
Bad Kissingen
district in northern
Bavaria
. It is situated in the
Rhön Mountains
, 30 kilometers south of
Fulda
.
Don't forget to
sign Mr. Linky and leave a comment.
If you are
new to

Sepia Scenes
, let us know so we can make a special effort to visit you.