I found these statues in Old Calvary Cemetery, Queens, N.Y. They are quite similar depicting a mother and two children. If you look closely though, they are different in small ways. The drape of the women's dresses, their hair syles, their countenances.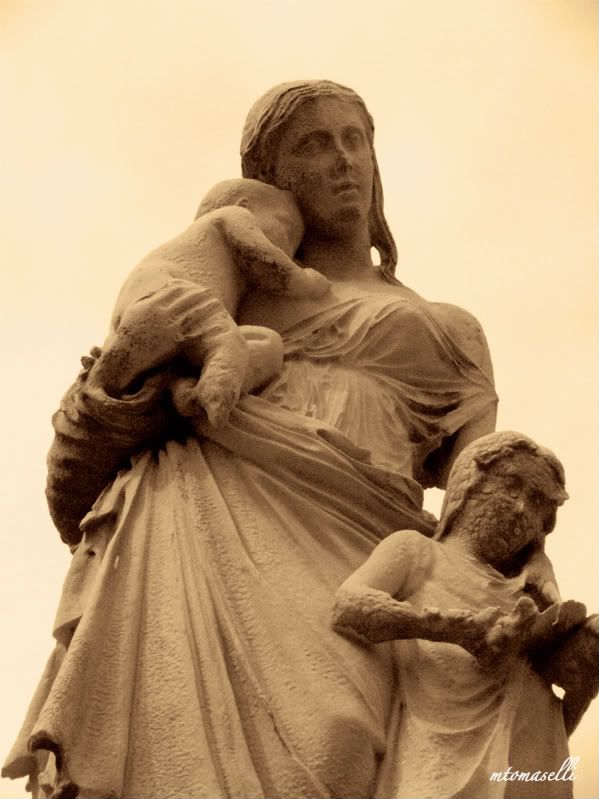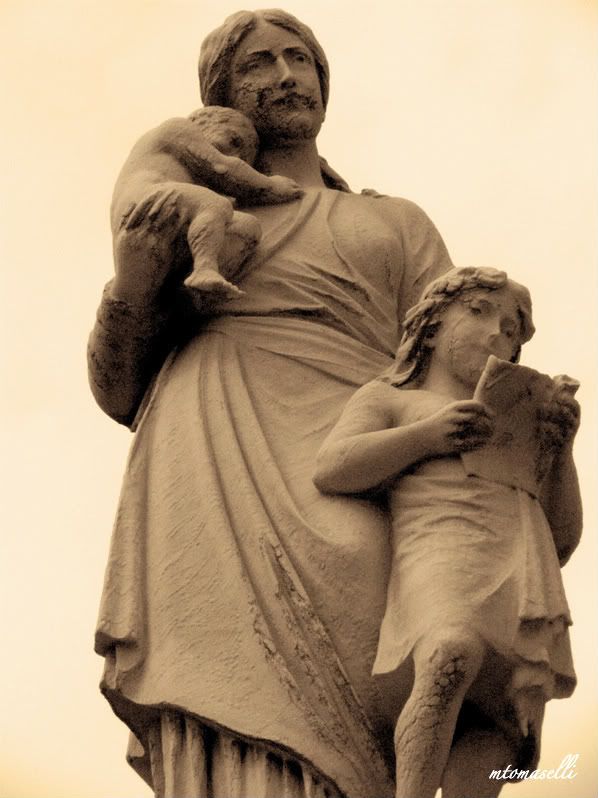 Join us today for
Sepia Scenes.
Share with all our participants your
sepia
photo.
Will you sign Mr. Linky and leave a comment? Thanks very much!
maryt/theteach