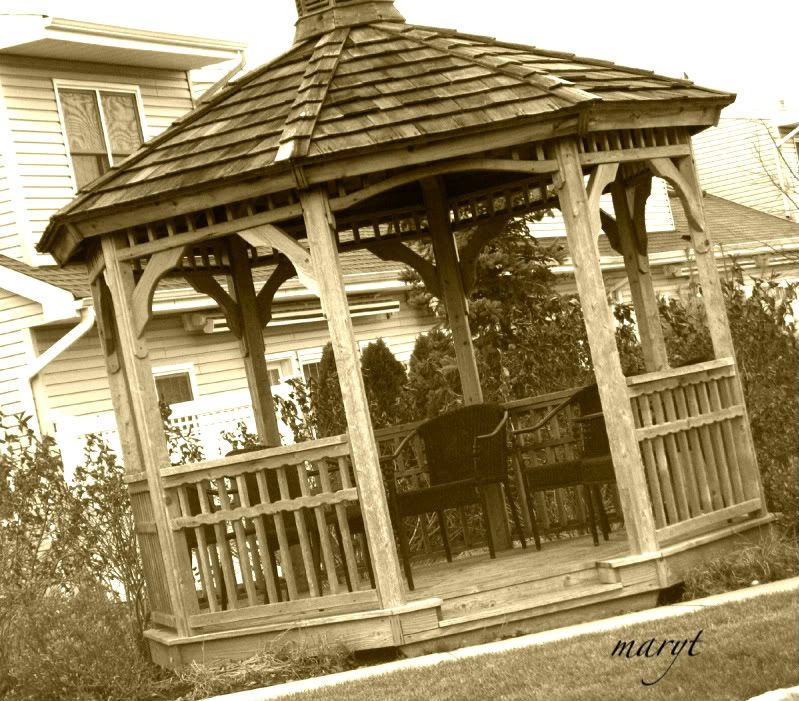 A simple gazebo in my sister-in-law's condo development. It's lovely in the Spring and Summer when there are all kinds of grasses and flowers. But in Winter it looks sad and lonely.
Thanks to everyone who have been participating in
Sepia Scenes.
I love experimenting and I encourage you to try all kinds of thing with sepia tone or tones.
Don't forget to sign Mr. Linky
(hopefully we'll have no trouble!) and leave a comment.
And visit your fellow participants. They love to have you!
maryt/theteach