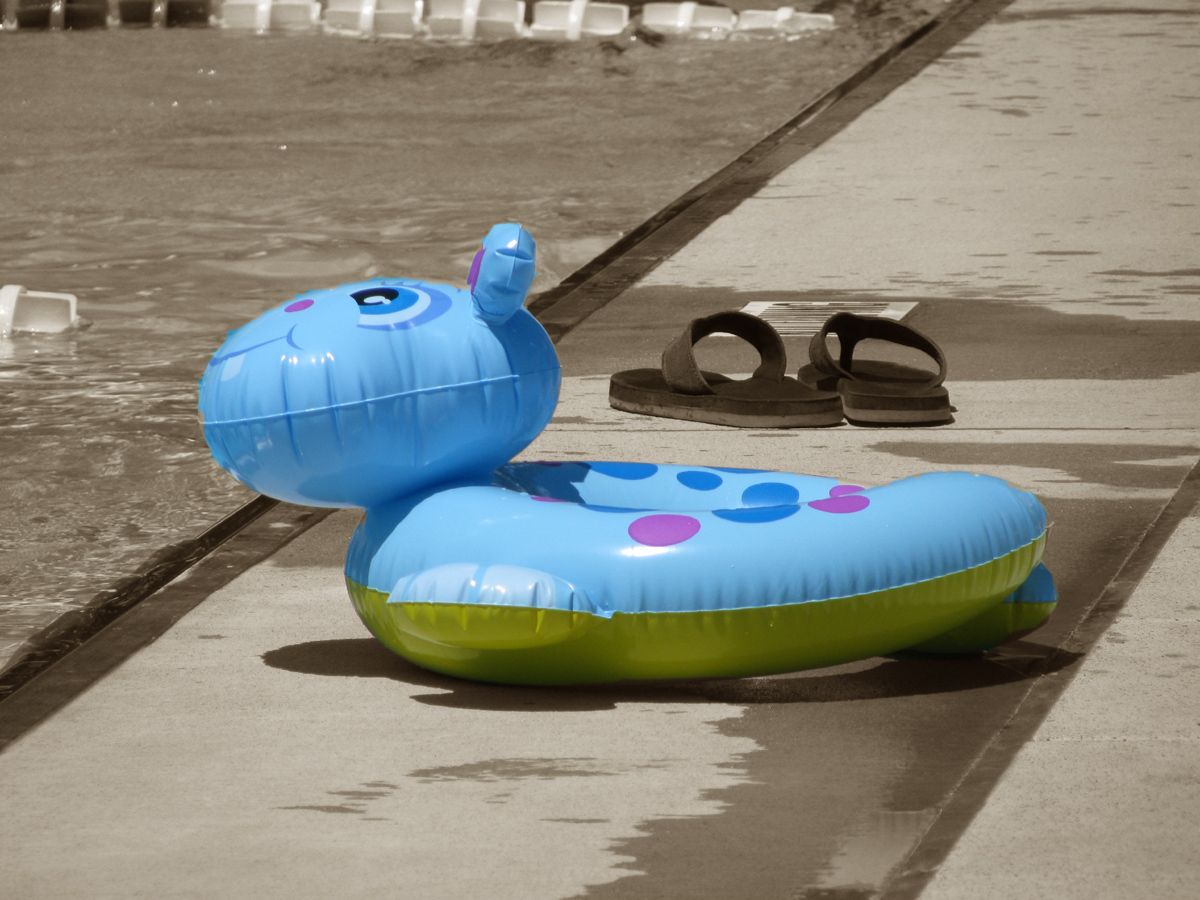 Welcome to our 91st

Sepia Scenes

post! The water toy at the side of the pool didn't let me turn it into

sepia

this week. So I used the Magnetic Lasso tool to isolate it, clicked on the Inverse filter, and

then

sepia-ized

the background.

Join us by posting your own

sepia

photo then signing Mr. Linky!