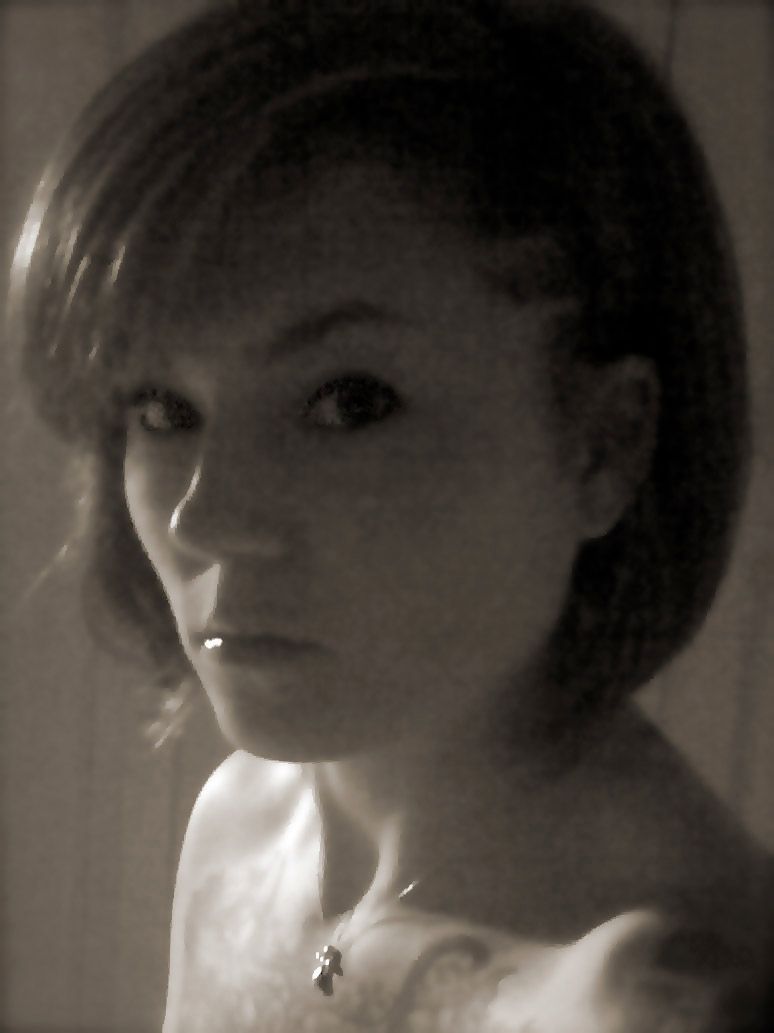 This is my niece, Carol, and she took this photo with her phone and sent it to me because she wanted to show me her "tracks" that she put in her hair. Can you see them there on her left? I like them.
I
sepia-ized
and blurred the pic to take away some of the graininess of the shot!
Please sign Mr. Linky and leave a comment. And, of course, visit your
Sepia Scenes
friends!